Photo Gallery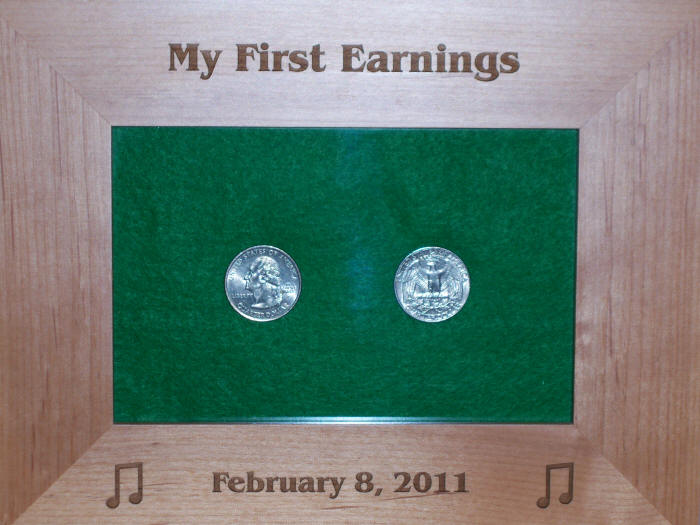 This photo shows My First Earnings. I was performing a test show at a local elementary school to gauge how well a third grade music class would respond to my songs. The students locked arms around the shoulders of the people next to them, swayed back and forth, and sang along on all the songs. They had a really good time; I had a great time.

When the show was over, students started to file out to go to their next class. I was putting my guitar in its case when I heard a boy say, "Mister." I looked up and saw a boy standing there with his closed hand extended out to me. He said, "Mister, I have something for you." He opened his hand, and there were these two quarters. I said, "Thank you so much. If it's okay with you, I'll put these in the poor box at church." He said that was fine.

I talked with the music teacher after all the students had gone. I told her what had just happened and learned the boy's name was Lucas.

When I got home that afternoon, I held these quarters. I replayed in my mind and heart that scene over and over. I had tears in my eyes. I had obviously touched him. He had touched me.

I couldn't give these quarters away. I put paper money in the poor box. I framed My First Earnings.

Lucas, thank you for the most wonderful start to my career.